Network video Recorder and Storage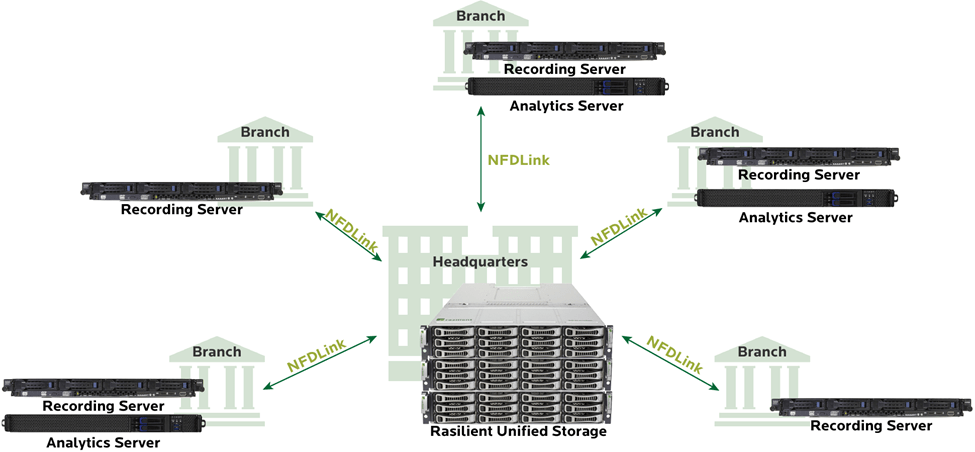 Physical security is one of the fastest growing and demanding markets today. Physical security is widely used in transportation, government, financial, education, gaming, and retail among other market segments. The most common tool for physical security is video surveillance technologies. Video Surveillance and its associated technologies are evolving quickly.
That is why having a reliable server to capture, record and store your video is one of the most important factor in having a long lasting and reliable surveillance systems.

TERAPIXELS SYSTEMS offers the world first class Network Video Recorders and Network Attached Storage systems by RASILIENT.
RASILIENT's high performance IP storage products are being deployed in large and sophisticated video surveillance environments today. From our customer's feedback, we see the need for purpose-built high-performance IP storage appliances for the video surveillance market.
H/A – High-availability dual controllers with automatic failover for disaster recovery eliminate down time.
Cache Coherent – Ensures data is always mirrored to the other controller, guaranteeing no data is lost on failover.
Auto Load Balance – Automatically balances storage load across GbE ports to ensure maximum performance and auto failover on NIC and network failure.
Self-Healing – Zero-Maintenance technologies significantly reduce drive failures and maintenance costs.
Intelligent Power Management – Video hard drives reduce power consumption by up to 30% while maintaining high performance and reliability.
MAID – Hard drives power down automatically when not in use to significantly reduce energy costs.
Rapid RAID – RAID rebuild is performed across all drives in parallel, providing extremely fast rebuild.
Safe Rebuild – Rebuild is paced by incoming video data, ensuring storage video always has top priority.
Certified Solutions – We certify our hardware with all major VMS suppliers ensuring that our solution provide optimal performance.
Pre-installation – We provide free pre-installation of OS with all updates and drives as well as the most popular VMS.